Paint Booths
One-Stop Shop
When designing your Titan Abrasive blast room, we can also work with GFS to engineer your paint booth.
Save time and money by working with one company and one dedicated engineer – and one RFQ.
Our expert crew can handle the installation of your paint booth and your blast room.
If needed, we'll work with GFS to ensure any computer or software programming is correctly implemented; depending on paint room complexity, GFS will send a startup technician to the field to oversee installation.
Custom Engineering
Experienced team of GFS engineers and designers
Structurally, mechanically and electronically sound booths
Booths meet all industry and government standards so you can easily obtain permits, protect your capital investment, and keep your employees safe.
Whether you need pressurized, non-pressurized, drive through doors, down-draft, side-downdraft, crossdraft, etc., we ensure your spray paint booth solves your application challenge – and will provide flawless coverage for years to come.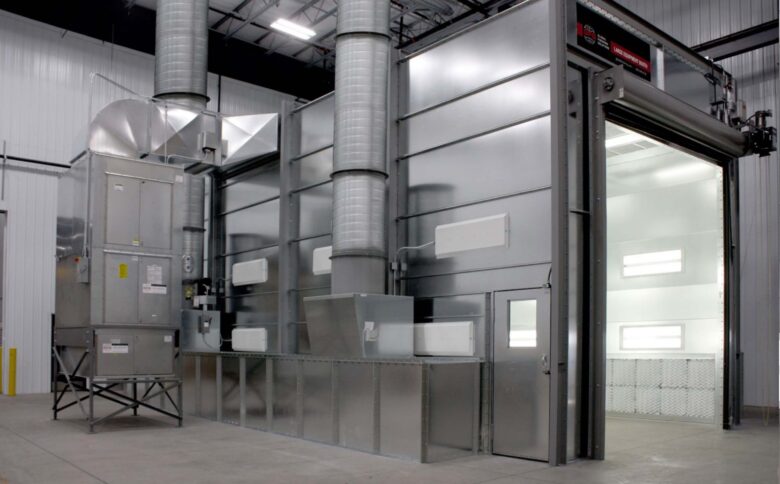 GFS Large Equipment Paint Booths
Perfect for industrial manufacturers and businesses looking for a safe, clean, code-compliant environment for painting large equipment, vehicles, and other products.