Cartridge Dust Collectors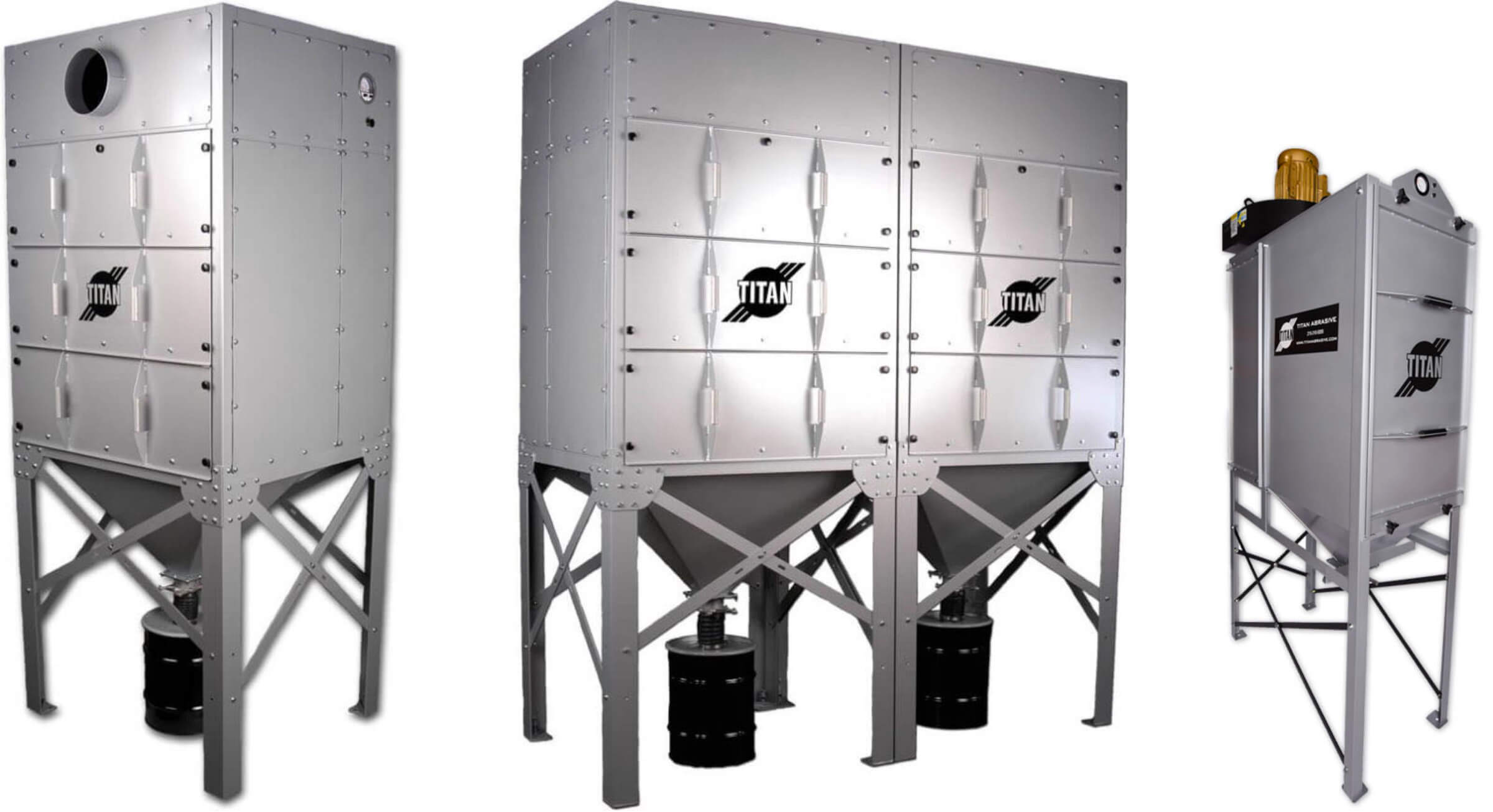 Modular Design
Easily expand, reconfigure, or upgrade to meet your specific needs (frames, components, and options can be added as needed).
Eliminates the need for a complete replacement of a working dust collection system due to size requirements.
Standard internal abrasive wear inlets are bolt-in and can be easily replaced.
External abrasive wear inlet and shorter legs can be added as needed at any time.
Nanofiber Filtration
Advanced technology comes standard!
Allows for the filter to surface load, resulting in lower pressure drop, reduced pulse-cleaning cycles, and less wear and tear.
Longer filter life means significant cost savings over time.
Easily replaceable
MERV 15 rating
Additional Options
Sizes start at 600 cfm and go as high as needed
Photohelic Gauge – Measures and controls differential pressure, providing fully automated cleaning and longer filter life; reduces system air consumption; factory-installed
Shorter Legs – For low ceiling height conditions
Hopper Butterfly Valve Assembly – Upgrade to standard slide gate
External Abrasive Wear Inlet
Hazardous Condition Controls
Explosion Venting