Mechanical Reclaim Systems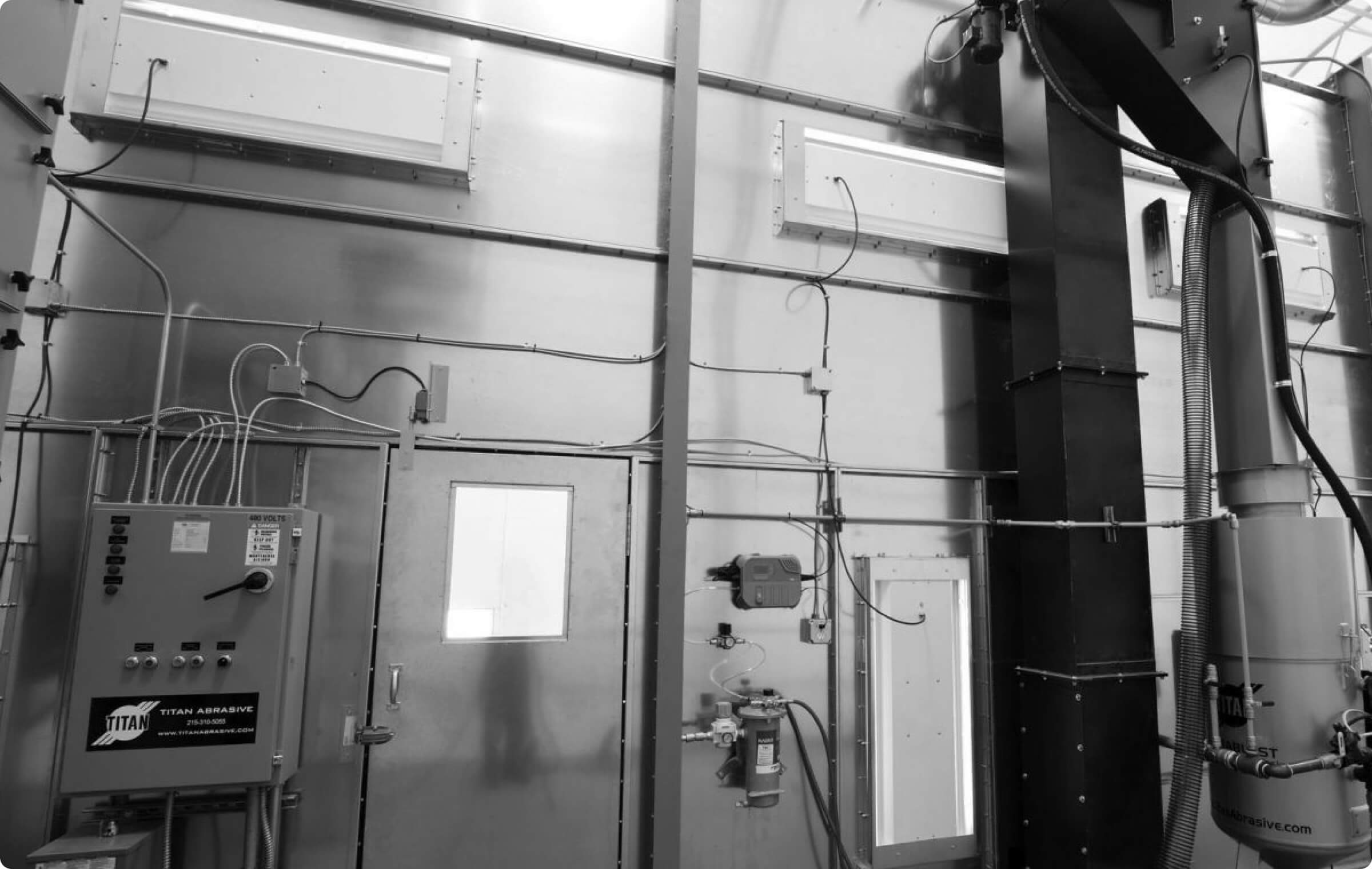 Choose a Model
MRS6

Single operator, 6 cu ft media blaster with pressure-release remote control system

MRS10

Single operator, 10 cu ft media blaster with pressure-release remote control system

MRS10PH-Dual

Two operators, 10 cu ft media blaster with pressure-hold remote control system
What's Included with Each Model
Features
Bucket elevator with air-wash separator and vibrating screen
Sweep or shovel-in floor hopper
6 cu ft media storage hopper
6 cu ft media blaster with pressure-release remote control system
50' Media Blast hose(s) with couplings
Blast Nozzle(s)
Optional Add-Ons
Bucket Elevator – Sold as a Single Item (MRS). Comes complete with bucket elevator, sweep or shovel-in floor hopper, air-wash separator and vibrating screen.
Titan Screw Conveyor or Auger Recovery Systems – Designed primarily for use in high-production environments and require the use of a bucket elevator.

Our screw conveyors are available in different lengths and configurations to meet your demands.
Cross augers, "U" or "H" shaped formations, or full-floor recovery systems, which completely automate the recovery process.